Clay Shoots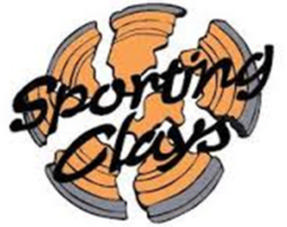 Background:
Sporting Clays is a competitive shotgun game consisting of various target presentations under challenging conditions using speed and topography. It requires mental focus, sharp reflexes, and the ability to anticipate target paths. It has been called by some, "golf with a gun" due to the combined mental and physical challenges. Our course is designed for all skills levels to have a fun yet challenging shoot. Each year the course layout is changed to keep things fresh and exciting for all.
Our course consists of 15 stations with a total of 100 targets spread out over the front half of the club property.
Shoot start times are shotgun starts at 8:30am and 11:30am. Shooters are asked to preregister by contacting the email below. Squads and shoot times fill up quickly, you're encouraged to register early. Walk on's will be accommodated as space allows if there are any open squads.
Shooters walk the course in squads of 5-6. Golf-carts and ATV's may be used but all operators must adhere to all Ma. regulations regarding the use of recreational vehicles. Average time on course is 3 hours. There are two water stations setup on course for shooters to stay hydrated.

Equipment requirements:
Hearing and Eye Protection are a must.
Any shotgun, of any gauge that is capable of firing more then one round without reloading. All stations have repeating targets.
Bag or some type of holder capable of holding 100 rounds. Those who reload will want to bring an extra bag for spent hulls.
Sun glasses,bug spray,water,hat or head covering,wet weather gear and snacks are good idea as you will be out in the elements.
2024 Dates:
June 23
August 18
September 15
Cost: $40 for a round of 100 targets,
Contact Information:
For questions and preregistration please text Cyndie at (413) 475-0280. Please when texting start off with the word Clays or you may not get a response.
Start Time: Shotgun starts at:
Flight 1 = 8:30 am
Flight 2 = 11:30ish (a few minutes after Flight 1 comes in)